Protests continue in Mexico over abducted trainee teachers.
Comments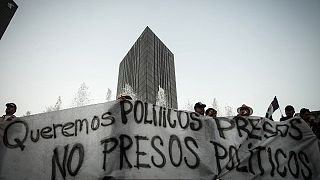 The abduction of 43 trainee teachers in Mexico ten weeks ago is continuing to provoke protests.
The government is blaming the country's notoriously violent drug gangs for the kidnapping and says the victims were murdered and incinerated.
But some protesters believe that some of the students are still alive and believe there may be a link with corrupt officials.
The incident has sent shockwaves through Latin America's second largest economy and focused attention on links between impunity, corruption and drug gangs.