Britain set for first female genital mutilation prosecutions
Comments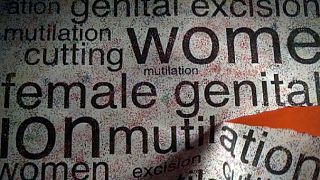 Britain has announced its first prosecutions for female genital mutilation (FGM).
Dhanoun Dharmaseria is charged over an alleged offence while he was working at London's Whittington Hospital, according to the UK's director of public prosecutions.
Alison Saunders added Hasan Mohamed will also face prosecution over allegations he encouraged an offence of FGM.
FGM has been outlawed in the UK since 1985, but these are the first prosecutions brought.
The World Health Organisation – which defines FGM as 'procedures that intentionally alter or cause injury to the female genital organs for non-medical reasons' – says 125-million females alive today have been cut. Up to 24,000 girls are at risk of FGM in the UK, according to estimates.
Ms Saunders said in a statement: "The CPS was asked to consider evidence in relation to this allegation of female genital mutilation (FGM) by the Metropolitan Police Service. It was alleged that following a patient giving birth in November 2012, a doctor at the Whittington Hospital, in London, repaired FGM that had previously been performed on the patient, allegedly carrying out FGM himself."
Both men are set to appear at Westminster Magistrates' Court on April 15.
The Female Genital Mutilation Act 2003 replace its 1985 predecessor, raising the maximum penalty to 14 years in jail.