UK: Madeleine McCann police hunting man who 'sexually assaulted five girls in Algarve'
Comments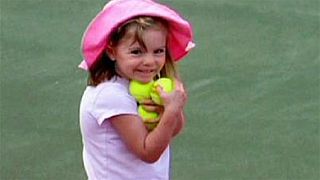 Police probing the disappearance of Madeleine McCann have narrowed their hunt to a man who they believe sexually assaulted five girls in the Algarve between 2004 and 2010.
The girls were aged between seven and 10 and assaulted in their beds, the Metropolitan Police said. They were in holiday homes occupied by UK families.
They said the man tended to strike between 2am-5am, rarely leaving signs that he had to force his way into the villas.
Madeleine, three, disappeared in May 2007 from a holiday apartment in Praia da Luz, Algarve.
DCI Andy Redwood, senior investigating officer, said: "We need to establish the identity of this man.
"These offences are very serious and no one has been charged in connection with them. We also need to eliminate this man from our enquiries and ascertain whether these offences are linked to Madeleine's disappearance.
"If you have been a victim of a similar crime please come forward even if you reported the incident to police in Portugal, or anywhere else, please do not assume we have been made aware of it.
"While some of these offences have been in the public domain before, following our appeal in October three more were reported to us as a direct result of that appeal. One of those reports we believe is the first in the potential series."