Pillow-fighting for a Good Cause
Comments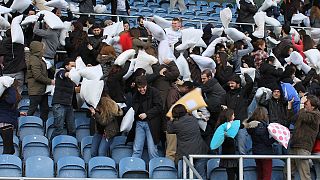 On Saturday March 8, a funky pillow fight was held at John Charles Sport Center in Leeds, United Kingdom.
Besides relaxation, the pillow fight was made to offer food and warmth to Greek people who really need it.
The event was organized by Greek and Cypriot students and called "Pillow Fighting For a Good Cause."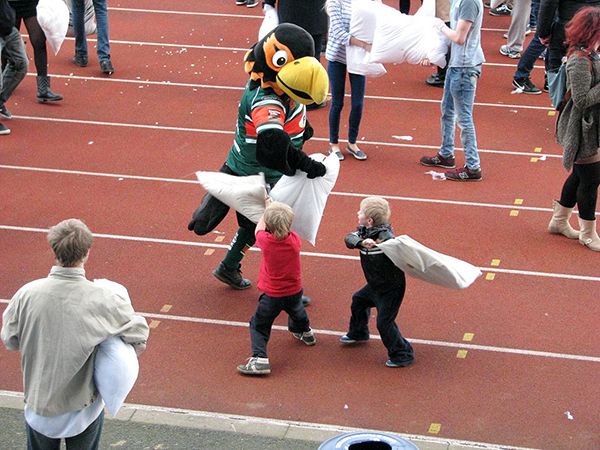 Each pillow corresponded to a package of first necessity goods which later will be distributed to institutions in Greece while all the money raised will be given to Greek schools in order to purchase heating oil. Moreover, the pillows used during the event will be given to institutions and organizations of the United Kingdom.
The event is organized by the voluntary group "PoWEr" composed by 21 Greek and Cypriot students of the UK's universities and consists of more than 120 volunteers from various countries around the world.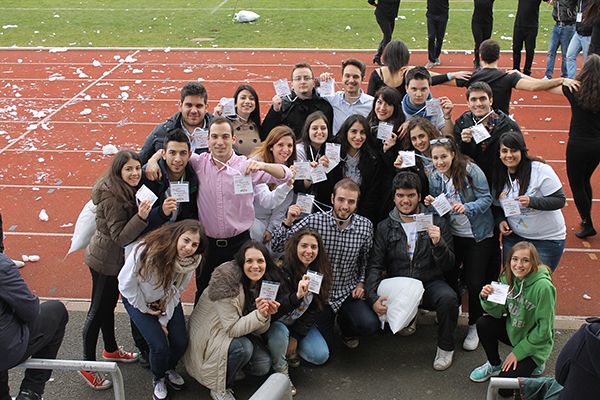 Last year, the "PoWEr" group had organized a football tournament in Leeds and the money raised was given toward the purchase of heating oil for Greek schools.