UK government apologises for telling woman in coma 'to find a job'
Comments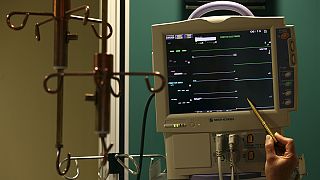 The British government has officially apologised to the family of a woman who was sent letters telling her to make more effort to find a job, despite the fact that she has been in a coma for 2 months.
Shortly before Sheila Holt was hospitalised she had been invited to the take part in the 'Work Programme', even though she suffered from severe bipolar disorder.
Holt's father, Ken, said his daughter hasn't worked for 27 years, but had been forced to go on the intensive job-seekers course, which she found extremely difficult to cope with. After several days, she "cracked" and had to be hospitalised, Ken stated.
On December 17, while in hospital, Holt suffered a heart attack and remains in coma after suffering brain damage.
The case was mentioned by Rochdale MP Simon Danczuk, who criticised the Department of Work and Pensions (DWP) for hounding disabled people.
"Sheila has suffered from severe bipolar [disorder] since childhood and regularly has traumatic experiences. She has not been in employment since she was 16 years old," Danczuk stated.
British Minister for Disabled People Mike Penning underlined that in Holt's case things "had gone wrong".
"I apologise, unreservedly, to the family as the minister responsible. The family have every right to be aggrieved and I hope she makes a full recovery" Penning said.