UK: Former Guantanamo Bay detainee arrested on suspicion of Syria terrorism offences
Comments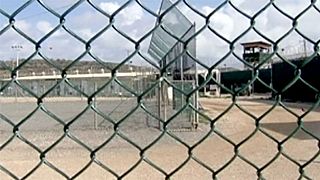 A former detainee at Guantanamo Bay has been arrested on suspicion of Syria-related terrorism offences, police say.
Moazzam Begg, who spent around three years at the US detention centre in Cuba, was arrested in central England on Tuesday, officials have confirmed.
Begg, 45, is among four people detained by West Midlands Police on suspicion of terrorism offences.
A spokeswoman for the force told the BBC they had named Begg because of the anticipated media interest but said his arrest did not imply guilt.
Begg, from Birmingham, was detained on suspicion of attending a terrorist training camp and facilitating terrorism overseas.
Three others were also detained on suspicion of facilitating terrorism overseas.
Begg was arrested in Pakistan in February 2002, before spending three years at Guantanamo Bay.
He was released without charge in January 2005.
Detective superintendent Shaun Edwards, of WMP, referring to today's arrests, said: "All four arrests are connected. They were pre-planned and intelligence led. There was no immediate risk to public safety.
"We continue to urge anyone planning to travel to Syria to read the advice issued by the Foreign Office."