Cannes-winning Hungarian director Miklós Jancsó dies
Comments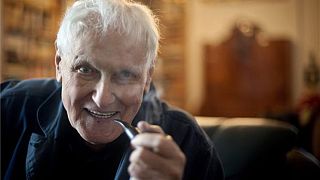 World-famous Hungarian director Miklós Jancsó has died at the age of 93, it was announced on Friday.
His fifth film, The Round-Up (1965), scripted by Gyula Hernádi, brought him international recognition.
He was awarded Best Director for Red Psalm at Cannes 1972. In 1973 he was awarded the prestigious Kossuth Prize in Hungary.
He received awards for his life's work in 1979 and 1990, at Cannes and Venice respectively.
Martin Scorsese about Jancsó: