Six people have now died from the hurricane-force winds sweeping across northern Europe.
The death toll rose after the storm, called Xaver, blew a tree onto a car in Poland, killing three people inside.
Two people died in Britain as winds hit 225 kph. In Scotland a lorry driver was killed when his vehicle was blown over near Edinburgh, while another life was claimed when a man was crushed by a falling tree in Nottinghamshire.
In western Denmark the 72-year-old female passenger of a truck died when the vehicle overturned in howling winds.
In Britain thousands were evacuated from their homes on low-lying east coast areas amid warnings of "exceptionally high tides" – the most serious tidal surge for more than 60 years.
Sea levels are higher in some areas than during the devastating floods of 1953 that killed hundreds along the North Sea coast.
But Environment Secretary Owen Paterson said flood defences strengthened since 1953 had protected more than 800,000 homes.
The storms are causing major travel disruption, too.
Hamburg airport cancelled around 70 flights, while a high-speed rail line running between Germany's two largest cities – Hamburg and Berlin – was blocked on Friday by debris on the tracks.
Poland's flagship airline LOT cancelled some domestic and European flights on Friday due to "unexpected weather changes in Europe".
The winds have also brought down electricity lines leaving thousands in Scotland, Poland and northern Germany without power.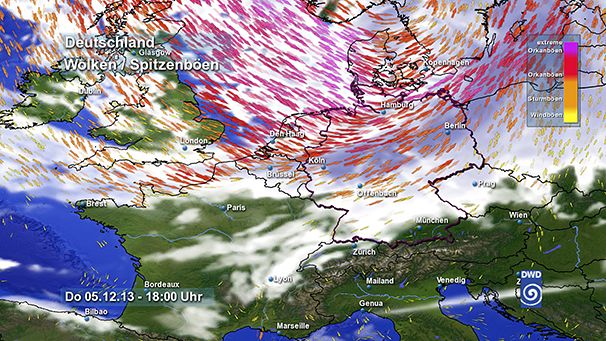 REUTERS