New far-right alliance in European Parliament
Comments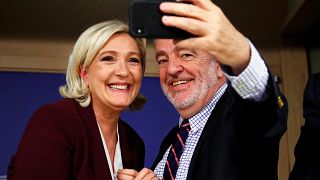 Two weeks after the elections, the future composition of the European Parliament is slowly taking shape. Before the ballot there was a lot of talk about a nationalist wave – well, that didn't quite materialize, but the far-right parties see themselves as a force to be reckoned with.
This week they gave birth to a new parliamentary group.
EU citizens still adapting to GDPR data regulations
A year ago, new EU data protection rules came into force. Polls suggest that most Europeans know about their guaranteed rights. And the corporate sector managed to adjust. All good? Well, it's fair to say that data protection is still a work in progress.