MEPs scold EU governments on car emissions
Comments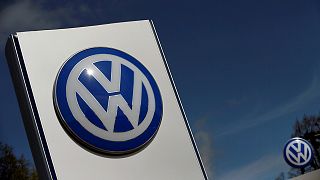 A group of MEPs have accused EU governments of delayed stricter car engine emissions tests and failing to check up on cheating vehicle manufacturers.
That is according to a report into the VW dieselgate scandal by a European Parliament committee.
"We now have a crystal-clear understanding of the failures in the oversight of the car industry that made dieselgate possible: the fraud could have been prevented," Gerben-Jan Gerbrandy, a Dutch lawmaker who helped draft the report, was quoted as saying by Reuters.
MEPs singled out six EU countries, including France and Spain, as being those holding things up.
They said legislators had backed off regulating the industry, owing to the turbulent time the sector faced in the aftermath of the 2008 global financial crisis.
VW admitted in 2015 that it had cheated on nitrogen oxide tests in the United States.
European governments then opened their own investigations.