Audi CEO named as suspect in emissions probe
Comments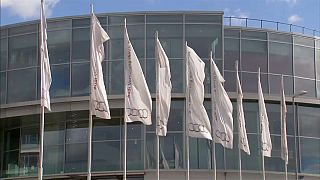 German prosecutors have widened an emissions cheating probe into Volkswagen's luxury car maker Audi.
They have now included the brand's Chief Executive Rupert Stadler among 20 suspects accused of fraud and false advertising.
It's now almost three years after Volkswagen admitted having fitted "cheat" devices in vehicles that made their engines appear less polluting than they actually were.
The news comes as the German government ordered car maker Daimler to recall 238,000 vehicles now they've been found to contain illegal emissions devices.
Daimler says it will refit the software but denied any wrongdoing, but it shows how the fallout from Volkswagen's scandal continues to dog the industry.