The Brief from Brussels: Why the EC is taking a bite out of Apple
Comments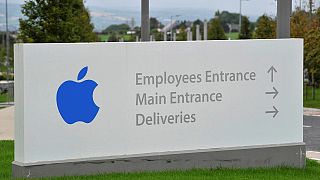 This is the Brief from Brussels, a daily round up of the top stories from across Europe.
In today's edition, we get the lowdown from the European Commissioner for Competition on why the EC has issued a demand for US tech giant Apple to pay Ireland 13 billion euros in back taxes.
Our US correspondent brings in the view from across the Atlantic – explaining why, despite sharp protestations from the Treasury Department over the EC decision, there's not a lot of love for Apple in Washington either.