Post-Brexit continental trade and an independent Scotland
Comments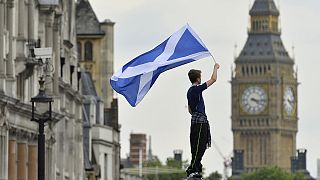 This week on Insiders we investigate how the United Kingdom's decision to leave the EU will affect the sovereign state, what will happen with trade with the continent and what it means to its constituent units – particularly Scotland.
First we speak with Pieter Cleppe from think tank Open Europe on what Europe can expect post-Brexit.
Then, in his report, Scots Against Brexit Insiders' journalist Hans von der Brelie takes us to Scotland where he investigated the Remain campaign.
Finally, we interview Scottish National Party councillor Ross Cassie on the future of Scotland in the UK after too many broken promises.
Live updates from our Insiders team