Brexit would make fight against terror harder, says Europol chief
Comments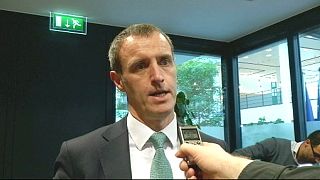 Police in Britain would struggle to prevent terror attacks and fight organised crime if the country votes to leave the EU.
That's according to the chief of the EU's law enforcement agency.
"If you take that infrastructure that they (the british police) have helped to design over the last forty years, if you take that away, then it would make the UK's job harder, i think, to protect the citizens from the threat of terrorism," said Rob Wainwright, the head of Europol.
His comments came at the launch of a new unit to tackle people smuggling.
Europol says nine out of every 10 asylum-seekers arriving in Europe have their travel facilitated by a criminal smuggling network
The agency says such gangs in Europe have an estimated turnover of as much as 6 million euros.