Is Europe doing enough for missing children?
Comments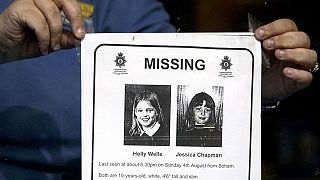 Every year, some 250,000 children are reported missing in Europe – one every two minutes, half of them runaways.
Twenty years after the Marc Dutroux child abductions and murders, are police and civic groups working closely enough across EU countries to keep children safe?
A European hotline – 116000 – has been highly effective in reuniting missing children with their families or finding help for them. It targets children who fled from war zones, or were victims of abuse or exploitation. An awareness campaign also tackles the issue of parental abductions of children.
But EU funding for the hotline is to run out at the end of the year. Will national support and donations be enough to sustain it?
On The Network, these issues are debated by Delphine Moralis, Secretary General of Missing Children Europe, which includes 30 member organisations in 24 countries; Catherine Bearder, a member of the European Parliament and of the Alliance for Liberals and Democrats; and Alain Remue, Commanding Officer of the Missing Persons Unit of the Belgium Federal Police.