Is aid the solution to European migrant crisis?
Comments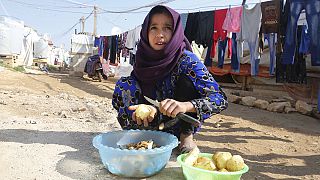 Europe is the biggest spender on development aid worldwide providing approximately €50 billion each year.
Economic migrants are still fleeing to Europe and some of that money could well be shifted
to solve the migrant crisis.
How should the EU tackle both crises, in Europe and in the developing world? And how to pay for both when national and EU budgets are already tight?
Joining Chris at the European Parliament are: Nirj Deva, Vice-Chair of the Development Committee and British conservative MEP; Henrique Banze, Assistant Secretary General in charge of Macroeconomics, Development Finance and Intra-ACP Programming; and Eugenio Ambrosi, EU Regional Director for the International Organisation for Migration.
Click on the video above to watch the debate.