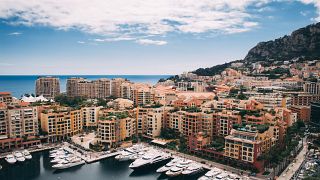 Chickens roaming amok on Monaco's rooftops? This, along with the gardening of vegetables, is what happens in one neighbourhood that includes some of the world's most expensive apartments. The setup is proof that gardening can be done almost anywhere — and even if you happen to live an urban, luxurious city. The trend of urban gardening has been reclaiming concrete-covered space in the microstate on the French Riviera.
The Terre de Monaco project is the brainchild of ex-model Jessica Sbaraglia. Watch Jessica tell her inspiring story about developing five urban gardens among the world's most expensive apartments by clicking on the video above.
If you are interested in organic cuisine, watch our video about the place, once called the world's most sustainable restaurant.
And stick with us for more videos about travelling, culture and cuisine around Europe on Living it.