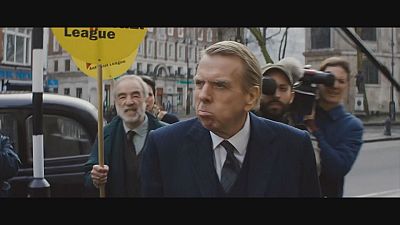 It is the story of a legal battle for truth. American historian Deborah E. Lipstadt versus English author David Irving. He accused her of libel when she declared him a Holocaust denier.
That is the plot of the movie 'Denial'. Timothy Spall plays the role of Irving in the film.
" I knew that my job was to try and find the humanity in somebody that does hold these views that are so upsetting to so many people," he said.
She was forced to defend history. Rachel Weisz & Timothy Spall star in Denial. See it from tomorrow: https://t.co/xZ8R3YSbwxpic.twitter.com/juy2rJh1jo

— Showcase Cinemas UK (@ShowcaseCinemas) January 26, 2017
In the English legal system in Defamation, the burden of proof is on the accused,so it was up to Lipstadt to prove the essential truth that the Holocaust occurred.
Actress Rachel Weisz who plays Lipstadt spoke frequently with the historian and author of the book "Denial: Holocaust History on Trial".
"We had a 40 minute phone conversation, I went up to New York and spent a couple of days at her home and it was very, very – it was impressive, it was impressive, because she wanted to get it right.
'She wanted to know about me, she wanted to know my back story, she wanted to know about my parents, she wanted to know about the home I grew up in, what was I like," explained Deborah Lipstadt.
"Denial" is released in the U.K. and Ireland on Holocaust Remembrance Day, January 27, an international memorial day commemorating the victims of the Holocaust.
.