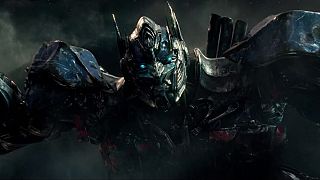 It is the final chapter for the most successful video game film franchise. The movie 'Resident Evil: The Final Chapter' kicks off our look at the movies set to be released this year and our choice are all sequels to earlier successes. Will dawn bring the apocalypse?
And so to something a little more sensual. 'Fifty Shades Darker' follows on from the "Fifty Shades' film and stars Dakota Johnson, Jamie Dornan and Christian Grey.
You'll catch the obligatory bed or too in shot as the characters relationships unfold in not so conventional ways.
Every fairy tale has a dark side. Watch the new #FiftyShadesDarker trailer, featuring "I Don't Wanna Live Forever (Fifty Shades Darker)." pic.twitter.com/eCe43qkka4

— Fifty Shades Darker (@FiftyShades) January 3, 2017
'Beauty and the Beast' is an adaptation of the Disney fairy-tale about a monstrous prince and a young woman who fall in love.
The film stars an ensemble cast that includes Emma Watson, Dan Stevens, Luke Evans, Kevin Kline and Josh Gad with the voices of Ewan McGregor, Ian McKellen and Emma Thompson.
"Release dates": http://www.imdb.com/title/tt2771200/releaseinfo?ref_=tt_dt_dt
Another anticipated Disney release is 'Guardians of the Galaxy 2' the sequel to 2014's Guardians of the Galaxy. In this movie the Guardians travel throughout the cosmos as they help Peter Quill learn more about his true parentage.
'The Fate of the Furious' is the eighth installment in The Fast and the Furious franchise.
From the shores of Cuba and the streets of New York City to the icy plains off the arctic Barents Sea, the elite force will crisscross the globe to stop an anarchist from unleashing chaos on the world's stage… and to bring home the man who made them a family. The stars are the usual suspects with of course the exception of the late Paul Walker.
Are you ready for TheRock</a> in <a href="https://twitter.com/hashtag/TheFateOfTheFurious?src=hash">#TheFateOfTheFurious</a>? <a href="https://twitter.com/hashtag/HobbsIsBack?src=hash">#HobbsIsBack</a> <a href="https://t.co/no2AbwtbSR">pic.twitter.com/no2AbwtbSR</a></p>&mdash; Fate Of The Furious (FastFurious__8) January 2, 2017
Based on the American super hero of the same name Wonder Woman is intended to be the fourth installment in the DC Extended Universe.
Diana who lives on a sheltered island paradise is told of a massive conflict raging in the outside world. She leaves her home and as Wonder Woman is convinced she can stop the threat of a world war.
And finally in our selection of sequels – 'Transformers: The Last Knight' is the fifth installment of the live-action Transformers film series and a direct sequel to 2014's 'Transformers: Age of Extinction'.