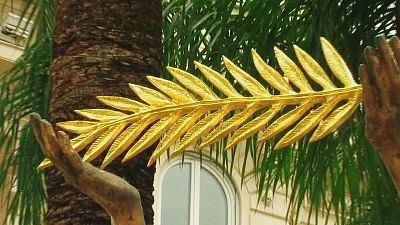 The final preparations are being put in place to arguably the most important film festival of them all, the 69th edition of Cannes, which kicks off this week.
With up to 50,000 visitors expected, security will be paramount.
Forty-nine films have been selected for the festival from 28 countries including Iran, Brazil, Egypt, Israel and South Korea. Twenty-one of them are in the running for the Palme d'Or, the top prize at the French Riviera festival.
The event will be held under heightened security after recent deadly Islamic extremist attacks on France and Belgium.
Allen addict
The jury is headed by Australian filmmaker George Miller, best known for the Mad Max films and opens with Woody Allen's latest offering Cafe Society (out of competition) starring Kristen Stewart and Jesse Eisenberg,
Caught between his parents and his gangster brother, Bobby Dorfman decides to try his luck in Hollywood where his Uncle Phil is an agent to the stars.
The festival's director Therry Frémaux explains why he's a fan off Allen:
"Woody Allen is someone we pay attention to, because he's coming from the middle of the sixties and he became a director. He used to send his films in Cannes, but without him attending. And I think he's one of the greatest auteurs, in both senses, director and really writer dialogue (writer). We are very happy to have him on stage for the opening night."
Spanish director Pedro Almodovar presents his 20th movie, Julieta, the story of a brokenhearted woman who decides to confront her life and the most important events about her stranded daughter.
Julieta represents a welcome return to the female-centric storytelling that has earned Almodovar his greatest acclaim in the past.
I really really hope Pedro Almodovar goes back to what he knows best with this one: troubled women https://t.co/8OEx62ex1X

— Michal Dzierza (@michald) May 10, 2016
I really really hope Pedro Almodovar goes back to what he knows best with this one: troubled women https://t.co/8OEx62ex1X

— Michal Dzierza (@michald) May 10, 2016
Coastal comedy
There are four French films in competition including Bruno Dumont's period comedy Ma Loute (Slack Bay in English). It's set in 1910 on the northern French coast, where several tourists have vanished while relaxing on the beaches.
Police inspectors soon realise that the epicenter of these mysterious disappearances must be Slack Bay, where the Slack River and the sea join at high tide and a small community of fishermen and oyster farmers live — among them, the Bréfort ferrymen, led by a patriarch nicknamed The Eternal.
Juliette Binoche in a scene from Ma Loute / Slack Bay #binoche#brunodumont#Cannes2016https://t.co/HuujXVdP9Gpic.twitter.com/TpJ5EBVtim

— Juliettebinoche (@actressbinoche) 9 May 2016
Inspired by Sarah Waters' crime novel entitled Fingersmith, The Handmaiden is set in the 1930s during the Japanese occupation.
It follows a young Korean female pickpocket from the slums who is hired by a charming con man to join an elaborate scam. She becomes the personal servant of a wealthy Japanese heiress and seduces her.
The Korean director won the Grand Prix at the 2004 Cannes Film Festival with his mystery-thriller Oldboy.
With 21 films in the running for the top prize, selection was tough, says the director.
"We have seen 1,800 films, among them we picked up a selection of 50-60 movies and among them 21 for competition," Frémaux adds.
"And from what we saw I think we got the best. Not only the best, but I'm still crying for the movies we couldn't take, because we have seen a lot of wonderful movies and wonderful films. Cinema is in a very good shape."
Among the most highly anticipated films screening out of competition, Jodie Foster's latest movie Money Monster starring George Clooney and Julia Roberts.
It marks a return to Cannes for Foster after her previous directorial effort "The Beaver," screened out of competition in 2011. It is Roberts first time at Cannes.
Watch the #MoneyMonster trailer starring George Clooney and Julia Roberts. #FollowTheMoney in theaters this May.https://t.co/rvGej0Ru2J

— Money Monster (@MoneyMonster) 13 January 2016