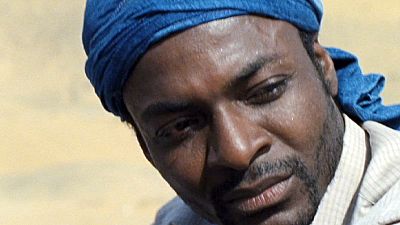 This week in Cinema Box, we were deeply moved by Italian director Jonas Carpignano's 'Mediterranea', a tragically topical drama about African migrants in Italy.
A single father with no means to support his daughter, Ayiva leaves Burkina Faso with his close friend Abas, braving the Sahara Desert and the Mediterranean Sea for an existence far different from the one he had imagined.
Koudous Seihon, who plays the main character, is himself an immigrant from Burkina Faso. His magnetic screen presence carries the movie.
The grainy, hand-held style and tight frames perfectly illustrate the confusion the characters experience in this foreign land where they are not always welcome.
The director does not tell you what the characters are thinking, but shows their life through daily details, humanising a community that exists on the margins of society.
'Mediterranea' by Jonas Carpignano is a poignant and honest portrait of human beings simply looking for dignity and a better life. I hope you enjoy the movie and see you soon.
More than 50 years ago, Italian writer, poet, film director and intellectual Pier Paolo Pasolini's prophetic poem 'Prophecy' described mass migration from Africa to Europe. Read this by euronews journalist Paolo Valent (in Italian).