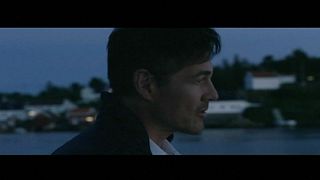 Thirty years after they released their first album 80s synth pop legends "A-ha" are back with a new album and world tour. Under the Makeup is a single from their 10th studio album "Cast in Steel". The band which formed in Oslo in 1982 has made several comebacks and splits over the years.
"It's very healthy to be away," explains lead singer Morten Harket. "(I) was very much looking forward to having like an open sky and not having any commitments. One of the good things about being away is to digest things and maybe learn from things and see if there are better ways to get to where you want to be. But it's hard not to fall back into old habits."
For fans of 80s pop music Take On Me is an enduring classic.
The video – in a pencil-sketch animation / live-action combination called rotoscoping, won six awards and was nominated for two others at the 1986 MTV Video Music Awards.
It went on to sell 7 million copies worldwide making it one of the best-selling singles of all time, but the success continues to haunt the band.
"For us you have to make peace with that song because it's stronger than you in a way," admits Harket. "It's not going away. We played it to death and that means to death. It means you get sick of it. People get sick of it but the public don't get sick of it somehow. At the same time it just stays there so we have to make peace with it."
The new album is out on Friday and they will kick off their world tour in Argentina later this month, before heading to Rock in Rio in Brazil. The European leg of their tour will start in Manchester in March 2016.