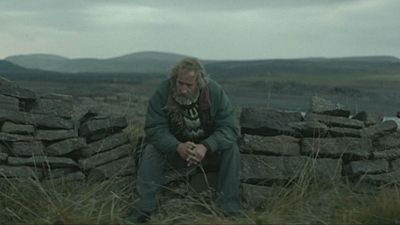 Who would have thought that a tale about sheep in rural Iceland would bring tears to your eyes? But Grímur Hákonarson's 'Rams' does just that. The film won the top prize in the Certain Regard category at the Cannes Film Festival.
In a remote Icelandic valley, two brothers, sheep farmers Gummi and Kiddi, have been living side by side without speaking to each other for forty years. But an outbreak of scrapie, an incurable and highly contagious disease that attacks the sheeps' brains, forces them to start communicating again.
With simplicity and humour, the director draws a loving portrait of a deeply rooted farming culture where values are solid and change doesn't come easily.
Beyond the skillful directing, much of the film's success lies with the casting of two of Iceland's most gifted actors as the estranged brothers.
As the glacial winter sets in, relations between the brothers thaw, culminating in a finale that will leave you feeling warm inside.
Here's the trailer