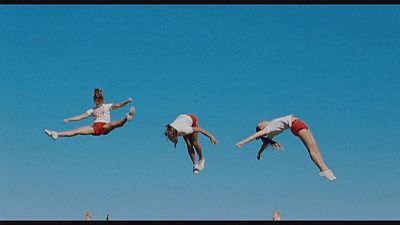 The films in competition at Cannes include
'Louder Than Bombs'
by Norwegian film-maker Joachim Trier. It is a family drama featuring a father and his two sons as they adjust to life following the death of their war photographer mother and wife.
The film stars Gabriel Byrne and Isabelle Huppert
'The Assassin'
directed by Hou Hsiao-Hsien is the tale of the young daughter of a general who is kidnapped by a nun and trained in the martial arts. She becomes an assassin eliminating cruel and corrupt local officials. Things get complicated when she is asked to sacrifice the man she loves.
French film
'Mon Roi'
directed by Maiwenn stars Emmanuelle Bercot and Vincent Cassel in a roller-coaster relationship drama. Injured in a skiing accident Tony reflects on her suffocating and destructive passion for Georgio.
'Mia Madre'
by Nani Moretti is a tragicomedy featuring a brother and sister going about about their daily lives as their hospitalised mother approaches death.
The film stars Margherita Buy and John Turturro.
More from Cannes to come.