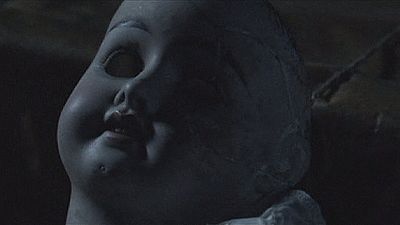 'Woman in Black: Angel of Death' tells the story of a group of orphaned children forced to leave World War II London during the Blitz and move to the desolate British countryside.
Unfortunately the cobweb-decked mansion stocked with mouldering, macabre Victorian dolls happens to be haunted by a malevolent spirit.
Phoebe Fox stars as the children's minder: "We filmed in some really scary places actually, in cellars, in old prisons. It was always dark. It was sometimes really quite grim," she says.
It isn't long before Eve starts to sense that the house is not what it appears to be as the children in her care disappear one by one. As their house of safety becomes a house of horrors, she enlists the help of a handsome pilot, played by Jeremy Irvine, to help investigate.
"What's nice about him is that that's how we see him at the beginning and then we realize all is not quite that simple. I wanted him to be the kind of reassuring presence at the beginning, I wanted audiences to feel safe when he comes on screen and then slowly we work out that not everything is quite as it seems," says Irvine.
This sequel to the 2012 'Woman in Black' starring Daniel Radcliffe has won moderate reviews from critics who say it lacks the qualities of the original horror film, namely "an emotionally compelling story with a powerful sense of blight and desolation", although the lead actors are commended for their honourable performances.
'Woman in Black: Angel of Death' is on global release from now.