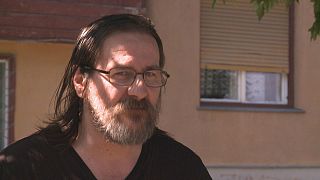 One day perhaps the young Romanian artists euronews met in Sibiu will get to experience an international city – just like Dan Perjovschi.
His graffiti, which provides cutting and highly amusing satire, is drawn directly onto the walls of museums the world over, from Paris to New York.
In his home country, Romania, Dan Perjovschi talks to euronews about freedom, communism, capitalism, and a Europe in crisis.
Click on the video link above to watch