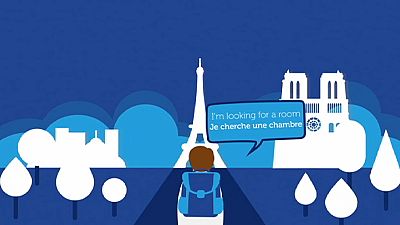 Michael Dilissen is one of millions of young Europeans to have benefited from the EU's Erasmus student exchange programme, and who could now build on that experience through a new networking platform called garagErasmus.
We aim to bring together the Erasmus Generation, and to make them visible to recruiters and other possible employers.
"I'm working for the Flemish Public Television. I'm a reporter. I've learned television when I was in Erasmus, in Milan," he says.
"When I got there in the beginning it was kind of difficult because I didn't have a flat or a room. Those experiences really helped me to grow up and it also gave me a lot of self-esteem."
GaragErasmus will help Erasmus graduates like Michael stay connected and build on the work and life experiences they gained in the programme. Those bonds are already strong – it's estimated a third of Erasmus participants find life partners from different nationalities. Italian Alfonso and Beatriz from Spain met through Erasmus. They now have two children and live in Brussels.
Some 40% of former Erasmus students move to another country after graduating; their unemployment rate five years after university is almost a quarter lower than their non-Erasmus counterparts.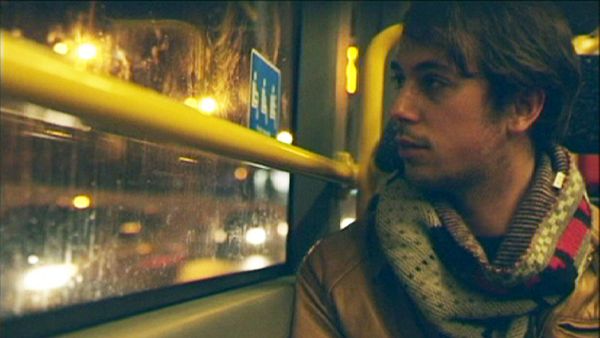 Alfonso say it was an enriching experience globally: "I' was able to learn Spanish really well but, moreover, I got to expand my horizons, my ideas. The fact that my children speak not only Italian, my language, and Spanish, my wife's language, but also French, it's something that I'm really proud of."
"The big positive of Erasmus is that students get to open their minds," says Alfonso's wife Beatriz García Rodríguez. Nowadays, with the economic crisis, racism and xenophobia people who have lived abroad are more prepared to accept all kinds of differences."
Since 1987 more than three million students have had this opportunity. But the well educated Erasmus Generation wasn't necessarily prepared for everything, as Alfonso explains: "This is a difficult moment in Europe, economically speaking. But I believe that for these people who had the opportunity to open up, to enrich their experience, it's much easier to find a place in the job market or to create their own company."
That is the focus of a garagErasmus – a network for graduates and professionals using a digital platform to connect former Erasmus students, with the aim of promoting work opportunities.
"We aim to bring together, for the first time, the Erasmus Generation, and to make them visible to recruiters and other possible employers that are looking for international minded people," says garagErasmus co-founder Nicola Filizola.
Supported by the Erasmus Plus programme, the project has also opened offices in cities like Lisbon, Athens or Prague, where participants can meet local decision-makers.
"The garagErasmus idea is to create an ecosystem of real private and public alliances, where cities, universities, private companies and students can come together and find their own benefits," says Filizola.
The Generation Y stories continue on our social media pages.