Confusion mounts over claims that UK is seeking a delay on Brexit date
Comments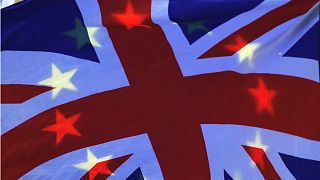 The UK's Brexit Secretary Stephen Barclay has maintained his commitment to seeing the UK leave the European Union on March 29, despite earlier reports that officials were discussing a Brexit delay.
According to The Telegraph, which on Tuesday cited unnamed EU sources, UK officials had been "putting out feelers" and "testing the waters" on the possibility of extending Article 50.
This was "amid fears a Brexit deal will not be completed by March 29," the report added.
However, Barclay denied discussing a potential delay with EU officials, saying such conversations could lead to "some very practical issues."
Barclay made the comments during an interview with BBC Radio 4's Today programme, adding that it was "not a decision the UK government could take, it would require the consent of all 27 member states."
"It would also generate some very practical issues, for example, EU parliamentary elections at the end of May."
Speculation about EU talks with the UK over delaying Article 50 was brought under the spotlight on Monday after Digital Minister Margot James said an extension could be possible if MPs were to reject Prime Minister Theresa May's current deal.
MPs "must coalesce around a reasonable deal," James told the BBC's Politics Live. 
"If that proves impossible, then I think we have very little time left, but we might have to extend Article 50," she added. "I think it's very unlikely that parliament would stare down the barrel of that particular gun."
While no EU officials had publicly commented on the recent speculation at the time of writing, Ireland's foreign minister, Simon Coveney, said Ireland would not stand in the way of such a request.
"If it is the case that at some point in the future that the British government seeks an extension of Article 50, then that is something that will have to get consideration about at an EU level," he said on Tuesday.
"But, certainly, from an Irish perspective, if such an ask happens, we won't be standing in the way on that."
MPs were set to vote on a cross-party amendment to the Finance Bill on Tuesday afternoon.
If adopted, the changes would cap HM Treasury's powers to increase taxes unless there is either a Brexit deal, apart from in the case of a decision to extend Article 50, or the House of Commons voting to approve a no-deal Brexit.