German man rams car into Syrian, Afghan pedestrians in suspected xenophobic attack
Comments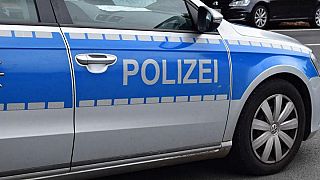 A man drove a car into a group of pedestrians in Bottrop, Germany minutes after the turn of the New Year, in what police are describing as a possible "xenophobic" attack.
The German man, 50, initially pursued one single passer-by who managed to move out of the way. The suspect then drove further into the city centre and into a group of pedestrians, including Syrian and Afghan nationals.
At least four people were injured, with one still in hospital, authorities said.
"Investigators suspect it was a deliberate attack that may be linked to the xenophobic views of the driver," a statement by local police and prosecutors said,
"In addition, investigators have preliminary information about a mental illness of the driver."
Police said the man then headed towards the nearby town of Essen in North Rhine-Westphalia, in the western part of Germany, where he was arrested.
North Rhine-Westphalia police stressed in a statement that overall, there were less criminal incidents over New Year's Eve than the previous year.