German cinema controversy over free screening of Schindler's List for AfD members
Comments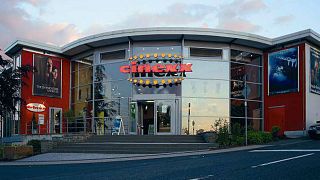 -
Copyright

Cinexx Hachenburg
A German cinema sparked outrage among members of the Alternative for Germany party (AfD) after it offered them free admission to a screening of the 1993 film Schindler's List.
The Cinexx movie theatre in Hachenburg is scheduled to show the Steven Spielberg film on January 27, which recreated some of the terrors suffered by European Jews under the Nazi regime.
Members of the AfD in the state of Rhineland-Palatinate said they felt insulted and that the free screening linked their party to the Holocaust.
"We find the fact that the AfD is being linked to the Holocaust, the industrial mass extermination of people of the Jewish faith, to be an unspeakable mistake," the state party said.
And the Rhineland-Palatinate AfD leader, Uwe Junge, raised his concerns in a tweet on Thursday.
"Another clumsy attempt to bring the AfD close to National Socialism! What does the SPD (Social Democratic Party of Germany) state parliament president Hering have to do with it? Hachenburg is his constituency!" Junge wrote.
In a statement sent to Euronews, the Cinexx cinema said it offers a wide range of films for many different groups and that it does not believe that all "AfD voters are Nazis."
It added that the event was offered as part the Holocaust Memorial Day on January 27.
"We see ourselves as a place of encounter, films are windows to the world and stimulate social discussions." the statement read.
Cinexx said that it regularly offers free admissions to different associations and federations.
"Our intention is clearly not the exclusion or defamation of the AfD, that so many feel strongly attacked is not our intention and for us incomprehensible," the cinema said. "We do not claim at all that AfD voters are Nazis — whether they need historical enlightenment is at their own discretion."
It added it welcomed discussion with visitors and that there will be an opportunity to do so after the screening.