Guess who won a 400m race between a superbike, an F1 car and an F16 jet
Comments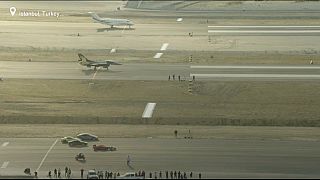 A superbike has outpaced a fighter jet, a business aircraft, an electric car and three sports cars over 400 metres.
The race was held during 'Teknofest' at a new airport due to open Istanbul next month.
The Kawasaki H2R bike finished just ahead of the Red Bull F1 car, with the F16 fighter jet finishing third.