Zurich authorities investigate forged letter calling for asylum seekers to be kept in cellars
Comments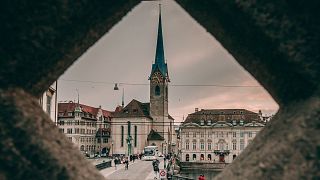 Police in Switzerland are investigating a letter that was circulated around a region of Zurich on Thursday evening, fraudulently bearing the seal of the local security directorate. The letter asked residents to keep asylum seekers in their cellars, the aim being to push them into leaving the country.
The letter says keeping rejected asylum seekers in "underground accommodation" has proved to be "productive" in ultimately getting them to leave the country.
"The restriction of freedom unfolds a certain pressure effect to enforce the obligation to leave," it notes.
The letter argues that asylum seekers whose applications have been rejected will not always leave the country without resistance.
"The Security Directorate therefore pursues the strategy of designing the living conditions of these individuals in such a way that they voluntarily leave Switzerland," it notes.
The letter also promises those who agree to the proposal an additional income, saying the accommodation is "remunerated at a flat rate".
It is purportedly signed by Zurich Security Director Mario Fehr, but Swiss media outlets — which had a copy of the letter — noted that it actually matched that of Turkish President Recep Tayyip Erdogan.
The Zurich canton police spokesperson Carmen Surber told Euronews the force was aware of the circulation of the fake letter, but was unsure how many households had received it.
"We ask people who find a letter to destroy it," she said.