Elon Musk sued by Thai cave rescue diver he called 'pedo guy' and 'child rapist'
Comments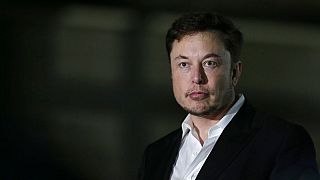 Tesla CEO Elon Musk has been sued for libel and slander by the Thai rescue diver he called a "pedo guy" and "child rapist" on Twitter, according to the lawsuit filed in a U.S. district court in California.
Musk and the British cave explorer, Vernon Unsworth, have been locked in a heated back-and-forth for weeks after Unsworth questioned Musk's efforts to aid in the rescue of the Thai boys soccer team.
Last August, Musk tweeted that Unsworth was a "pedo guy."
He resurfaced the controversy earlier this month saying it was "strange" that Unsworth had not sued him over the comments.
The lawsuit seeks $75,000 (€64,000) in compensation and an injunction against Musk to stop further allegations.
The filing also says Unsworth is seeking "punitive damages" as well as the compensation, "to punish him for his wrongdoing and deter him from repeating such heinous conduct".
It says Musk sometimes used his Twitter account and emails to "publish to the world false and defamatory accusations" against the Briton.
His account had over 22.5 million followers during this time, the filing states.