China: Fire at Harbin Resort hotel kills dozens
Comments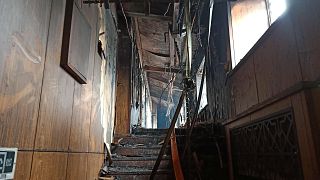 At least eighteen people have died in a fire at a holiday hotel in northeast China.
The blaze broke out early Saturday morning at a hot spring resort in Harbin. Dozens are injured. Over a hundred firefighters tackled the flames in the four- storey building
An investigation has started into the cause.
China seems to have a patchy record for health and safety, according to the string of fires at hospitals, apartment blocks and shopping malls. The governments started a 40-day 'special operation' focusing on building safety. It's after a fire broke out in an apartment block killing 19 people last November.