No-deal Brexit 60% likely, says UK Government's Liam Fox
Comments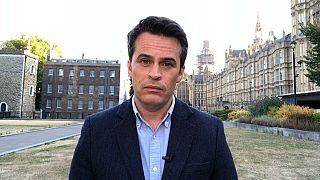 The likelihood of the UK leaving the EU without a trade deal is now at "60 - 40": that's according to the British Government's International Trade Secretary, Liam Fox.
No-Deal Brexit is made more likely by those committed to "the purity of the EU's ideology".

International Trade Secretary, United Kingdom
The outspoken Brexiteer has criticised the EU, saying the risk of no agreement is being increased by those in Brussels committed to "the purity of the EU's ideology".
The comments show once again a disagreement within the British Government on how to approach Brexit negotiations, with former International Development Secretary Priti Patel also speaking out against the Government over the weekend.
Fox's interview follows on from a warning on Friday by Mark Carney, Governor of the Bank of England, who said that the likelihood of a No Deal is "uncomfortably high" and that everything should be done to avoid it.
Whilst trade negotiations with the EU have been carried out by former Brexit Secretary David Davis, not Liam Fox, the International Trade Secretary has previously been optimistic about the UK's future outside of Europe. In 2017 he said that negotiating a deal would with the EU would be "one of the easiest in human history".
In an interview with The Sunday Times, Mr Fox also accused Michel Barnier, the EU's chief negotiator, of "intransigence" for dismissing the UK's proposals simply because the EU had not done anything like it before.
Going forward negotiations with the EU will be controlled by the Prime Minister's office, with Downing Street insisting that Theresa May can secure a Brexit deal with Brussels.
Last week, Mrs May cut short her summer holiday to meet with French president Emmanuel Macron. As Macron is famously a strong supporter of the EU, commentators believe that Theresa May will have had a tough job trying to convince him to get on board with her Chequers plan. So far no information about what was discussed or decided at the meeting has been announced.