Women may have to give up work to care for elderly relatives after Brexit, report warns
Comments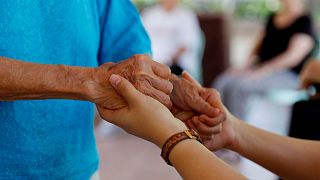 Copyright

REUTERS/Jorge Silva
Women in England may have to give up work to look after their elderly relatives unless care workers from the European Union are given priority after Brexit, ministers have warned.
The assessment, first reported on by The Daily Telegraph, was made in a 37-page dossier by the UK's Department of Health, looking at the role European Economic Area (EEA) staff play in its healthcare services.
It warns that growing numbers of people, especially women, could be forced to give up their jobs to provide "informal care" to their loved ones after the UK leaves the bloc.
The report, submitted to the Migration Advisory Committee, explains that EEA staff make a "vital contribution" to the UK's healthcare system, working in every role across the NHS and social care sectors.
In particular, it notes that EEA staff make up around 7% of the adult social care workforce.
In a "worst case scenario" if EU migrants are barred from coming to the UK, there could be as many as 28,000 fewer care staff within five years — a prospect it says is made more concerning by the high level of vacancies that social care already faces.
"Considering rising life expectancy, population structural changes… as well as increases in the number of people living with one or more long term conditions, there are significant demand implications for the health and social care workforce," the report says.
"If we fail to meet social care needs adequately we are likely to see a decrease in labour market participation levels, especially among women, as greater numbers undertake informal care."
To address the issue, the report says it is "vitally important that any approach to migration prioritises the health and care sector".
"Migration will need to continue to play a vital role in meeting future demand and providing a means of ensuring flexible supply in response to changes in demand for health and care."