New censored google search engine for China
Comments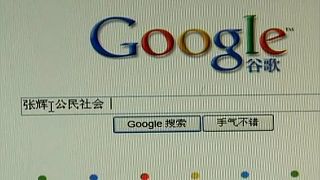 Google plans to launch a tailored version of its search engine in China.
The mobile search app will block some websites and search terms according to two sources.
It's after it abandoned the market 8 years ago on censorship concerns.
It comes as China steps up scrutiny into business dealings involving US tech firms including Facebook.
Search terms about human rights, democracy, religion and peaceful protests will be among the words blacklisted in the
search engine app.
The final version could be launched in the next six to nine months, pending Chinese official's approval.
But Chinese state-owned Securities Times says the return of Google's search engine was not true.