Several people hurt after knife attack on German bus, man arrested
Comments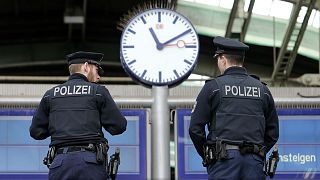 At least ten people were wounded on Friday in a knife attack that took place on a bus in Luebeck — a city in the north of Germany, said in a police press release.
"There has been an incident in a bus in Luebeck. People were injured but nobody was killed," police said in a tweet, adding that the offender is in police custody.
"The identity of the perpetrator has been clarified: a 34-year-old German citizen resident in Luebeck," police added on Twitter. "There are currently no indications the man was political radicalised and no signs of a terrorist background."
"The suspect is originally from Iran but is now a German citizen and has lived in the northern city for years", the Luebecker Nachrichten newspaper said.
The police added that a backpack was found in the bus from which smoke was appearing. It was examined by a bomb squad, which found a "fire accelerant" but no explosives.
The exact number of injured passengers hasn't been confirmed as investigations are ongoing.