Israel has carried out air strikes on Hamas sites
Comments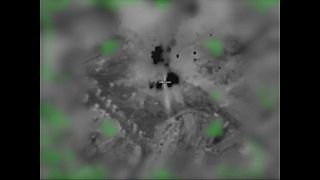 Israel has carried out air strikes on Hamas sites in Gaza, in retaliation after militants fired rockets on Saturday.
At least four were fired from Gaza at Israel with three being intercepted and one fell short.
That's according to a military statement.
It's understood at least three Hamas sites were hit.
The Israeli military confirm it had carried out the air strikes.
None of Gaza's militant groups claim responsibility.
Rocket alerts sounded in Israeli towns and villages near the border after dark, sending residents rushing to shelters for safety.
There were no immediate reports of casualties in any of the incidents.
It comes after a ceasefire was called on Wednesday.