Dakar throws windows on Contemporary African Art wide open for the world
Comments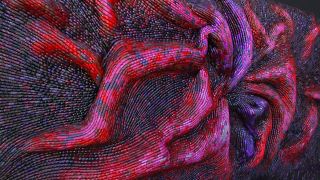 Africa's oldest contemporary arts festival is held in the Senegalese capital, Dakar, and the 13th edition gathers over 75 artists from 33 countries to show off their latest work, for the next month.
Interest is rising in Afrcian contemporary art along with prices, and Dakar is a top-flight showcase of established names and rising stars.
"A certain wealth and richness is starting to form around the visiting artists and the galleries. Passing friends come to see the show and what we can do and, honestly, up to now I'm happy with the interactions that have taken place," says Senegalese artist Alioune Badara Sarr.
The event's organisers see an increasing penetration of African artists in overseas markets; just as well, as Africa has precious few galleries or museums to cater for them.
"The work needed to be done in Africa must be more regular, with greater support. We don't necessarily have art schools or museums, but the answer isn't to have museums. The solution, for me, is to make contemporary art a part of daily life," says the Dak'art Biennale's Artistic director Simon Njami.
The event is certainly gaining in popularity and attracts thousands of visitors, and it will be a first contact with contemporary African art for many.
Making it more accessible to the general African public is one of the event's key aims, and it looks to be succeeding.