Meet Australia's aboriginal singer who's ready to conquer Eurovision
Comments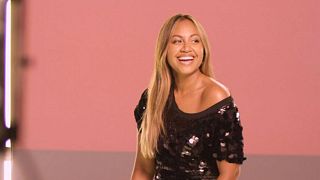 Copyright

twitter/jessicamauboy
Meet Jessica Mauboy, the Australian aboriginal singer looking for Eurovision glory.
Mauboy is no stranger to Europe's song contest, she made her debut singing at the intermission four years ago, and now she's back for a second time representing Australia.
Mauboy will perform 'We got Love,' a song she co-wrote in the contest this year, which is being held in Lisbon, Portugal.
"We Got Love means to me, really about coming together and having that conversation of what love means to us individually. That I guess was my question. What does love mean to me," the artist said on Thursday ahead of a performance at London's Cafe De Paris.
Mauboy got her debut at the Australian Idol talent show in 2006 and has gone on to have five top 10 albums.
A proud indigenous Australian, the singer says Australia Day should be a time to reflect on the ill-treatment of indigenous Aborigines.
"For me as a young Indigenous Australian, I really want to help that move forward and perhaps, and to make everybody happy, perhaps have a silent day more than a crazy wild day," she told Reuters.
The next Eurovision winner will be announced on May 12.