Sky's the limit as Portugal gets more electricity than it consumes from renewables
Comments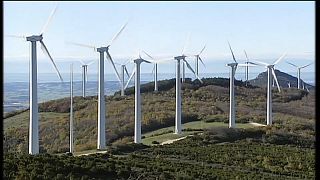 Portugal's monthly renewable energy production in March exceeded power demand on the mainland.
It was the first time this has happened in at least four decades, but the authorities expect it to become more common as installed generation capacity increases, and by 2040 the country should be able to run on sun, air, and water exclusively, and cost-effectively.
Renewable energy accounted for 103.6 percent of mainland electricity consumption last month.
Data was released by the Portuguese Renewable Energy Association and the Sustainable Earth System Association.
Portugal, with its long Atlantic coast line, was one of the early pioneers in the mass use of wind power.
March also saw four times the monthly average rainfall, ending a long period of severe drought in the country, according to the Portuguese Sea and Atmosphere Institute.