International reaction to Trump's tariffs
Comments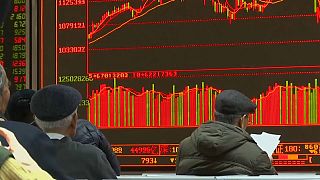 Donald Trump's decision to impose tariffs on steel and aluminium imports has fuelled fears of an escalating trade war and hit hard the share prices of Asian steelmakers and manufacturers supplying US markets.
Jacob Parker of the US-China Business Council, said there could be possible retaliation measures from China targetting US farmers.
"We have heard from the Chinese and from those who have spoken with them that soybeans, the largest US imports, are definitely one of the things that could be targeted in the future," he explained.
Canada's trade minister Francois-Philippe Champagne said any tariffs or any quotas imposed on the country's aluminum or steel industry would be unacceptable.
"What we need to remind ourselves is that the United States has in fact a trade surplus with Canada when it comes of steel to about 2 billion and that Canada buys more US steel than any country in the world," he said. "And any suggestion that Canadian steel would pose a threat to national security is completely obviously misplaced."
European Commission President Jean-Claude Juncker criticised the move which he said appeared to represent a blatant intervention to protect US domestic industry.
He said the Commission would put foward a proposed countermeasure.