Britain's Lords to debate "fundamentally flawed" Brexit bill
Comments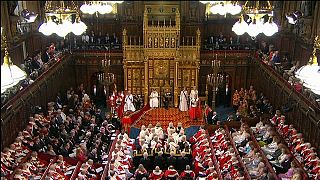 After weekend polls suggested Britons are so unseasy with Brexit that they'd like to have a second referendum on the matter, Prime Minister Theresa May faces a difficult week.
The unelected chamber of Britain's parliament will start debating the government's EU withdrawal bill on Tuesday.
The House of Lords is more opposed to Brexit than the elected House of Commons and already one of its committees has stated that the bill is "fundamentally flawed and will have to be re-written."
And since the bill has already passed through the Commons the Lords appears to be headed for a legislative showdown with the government.