Casey Affleck pulls out of presenting award at 2018 Oscars
Comments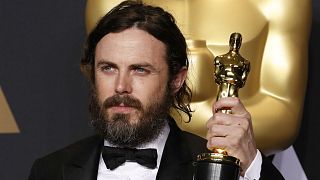 Casey Affleck will not be presenting an award at this years Oscars, an academy spokeswoman said on Thursday.
The actor, who last year won an Oscar for his performance in "Manchester by the Sea," was sued for alleged sexual harassment by two female crew members in 2010.
He was set to present the Best Actress award—a tradition for the previous year's winner of Best Actor.
The women said they were harassed during the making of the film "I'm Still Here".
Affleck denied the claims and the cases were settled out of court.
The Academy Awards spokeswoman said: "We appreciate the decision to keep the focus on the show and on the great work of this year."