How Brexit-chasing Britain tried to claim credit for a law made in Brussels
Comments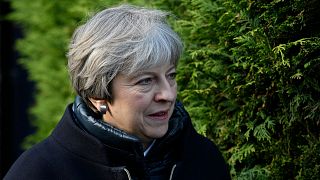 Britain's Brexit-chasing government has been mocked after claiming credit for a law that came from the EU.
Prime Minister Theresa May and her Conservative Party boasted about having scrapped credit card charges.
The new law means retailers will no longer be able to charge for using a debit or credit card at the end of an online purchase, for example.
The legislation was instigated at EU-level and countries told to incorporate it into national law by January 13, 2018.
PM May tweeted publicity that read: "We've banned credit card charges."
This prompted a slew of people to point out it was legislation initiated by the EU, including Guy Verhofstadt, the European Parliament's Brexit co-ordinator.
Conservative chairman Brandon Lewis defended his party on BBC1 on Sunday: "The Conservative Party and our MEPs and our MPs and through the council of Europe and all other areas we are fully represented and part of that process of making those decisions."