Cate Blanchett to head Cannes Film Festival jury
Comments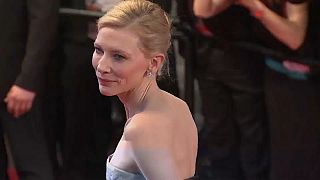 Two-time Oscar winner Cate Blanchett is to head the jury at this year's Cannes Film Festival, only the 12th woman to lead the presitigious panel in the festival's seventy one-year-old history.
The appointment of Blanchett comes months after she expressed her support to the dozens of women who came forward with allegations of sexual assault and harassment against Harvey Weinstein, the disgraced Hollywood mogul.
Blanchett is also one of 300 women behind the Time's Up initiative, a Hollywood campaign to tackle sexual harrassment in the workplace. Launched with a full-page ad in the New York Times, the campaign is urging companies, government agencies and the US federal court system to re-examine harassment policies.
Some of the accusations against Weinstein are alleged to have taken place at the Cannes film festival.
Blanchett won a Best Supporting actress Oscar in 2005 for Martin Scorsese's The Aviator followed in 2014 by a Best Actress academy award for Woody Allen's Blue Jasmine.