Man accused of California terror plot
Comments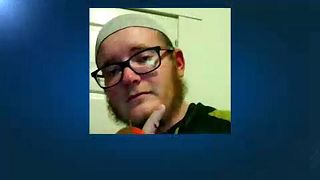 The FBI says it has foiled a plot to launch an attack on a popular San Francisco tourist destination in the days before Christmas.
Former US Marine Everitt Aaron Jameson is accused of planning to use explosives against visitors to the the city's Pier 39.
"It's just shocking," Gordon Jameson, the suspect's father told reporters. "That's my son. Never saw it coming, not once, you know what I mean? I used to tell him, 'You think you're a Muslim. And he's like, 'No, dad, you know, we're the nice ones, we're not like that. I just pray'"
Investigators found firearms and fireworks at Jameson's house. They also found a last will and testament praising the so-called Islamic State.
Jameson is charged with attempting to provide material support to a foreign terrorist organization.
If convicted, he faces up to 20 years in prison.