Terrorist attack in French city of Nice thwarted?
Comments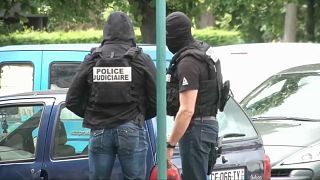 At least ten people have been arrested by counter-terrorism police in raids in France and Switzerland.
Local media report that plans for an attack on the French Riviera city of Nice were foiled; this is where 86 people died in a truck attack last year.
Today's raids took place in Paris and the country's southeastern region, as well as in Switzerland.
André Marty at the Office of the Attorney General of Switzerland said: "We would like to understand the connection and relation between the arrested people in France and the one in Switzerland. This is what this investigation wants to find out."
Those arrested are aged between 18 and 65.
The raids come just a week after France beefed up its national security laws in the wake of a series of deadly militant attacks.
Attacks carried out by ISIL or militants inspired by the group have claimed the lives of more than 240 people in France since early 2015.
France is one of the countries involved in military operations against ISIL in Iraq and Syria.
Authorities in Paris say more than 30 plots for attacks in France have been thwarted in the past two years.