Ayers Rock closed to climbers from 2019
Comments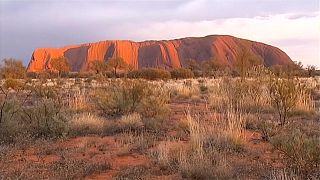 Australia's world famous Uluru/Ayers Rock will be closed from climbers from 2019 its management board has announced.
A board made up of eight traditional owners and four government officials unanimously voted to close the rock to climbers.
The World Heritage site attracts around three hundred thousand visitors each year despite its remote location close to Alice Springs.
The ban will take effect on the 26th October 2019, exactly 34 years after it was handed back to its traditional owners.
The decision ends the long campaign to protect the rock that is considered sacred by local aborigines.